Canada
The foodservice & commercial supply industries can be challenging to navigate, but we make it simple for our partners
While Waypoint's origins are in the United States, we recognize Canada as a growth opportunity. In 2016, we acquired Primeline, a leading Canadian Sales & Marketing agency headquartered in Vancouver, providing our enterprise a North American footprint. Across Canada we employ a very talented team of Business Development and Account Management professionals who are deeply networked with key operators and broadline distributors within each local market.
In addition to market coverage, our most seasoned team members are also highly engaged with leading chain account brands at both a national and regional level. We understand the complexities of the foodservice industry, so whether you're an operator, distributor, or food manufacturer, we're your go–to Canadian Foodservice Sales and Marketing agency. 
You can leverage our Canadian network of channel sales experts and culinary expertise to grow your business. We tailor our foodservice solutions to meet your individual sales goals. The Canadian team is fully supported by Waypoint's commitment to invest in industry leading data and marketing solutions, which has been critical to our success. These industry leading capabilities provide us a significant competitive advantage to launch effective, focussed campaigns designed to broaden reach and drive growth. We provide the following:
Food sales support by industry professionals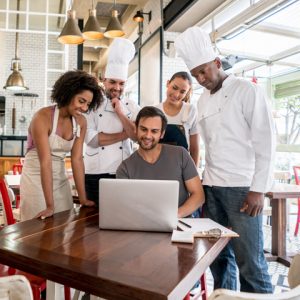 Sales data and food trends in real-time
Recipe ideas and menu development
Food marketing programs and resources
Local market intelligence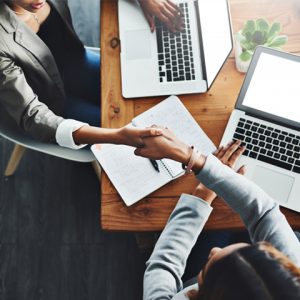 Superb customer service
Click Below to Visit Our Partners' Websites
Our Canadian Team is Ready to Assist You
Scott MacIsaac, General Manager of Canada
Scott leads the Canadian business from our head office in the Greater Toronto Area since 2018. Scott was the Vice President of Eastern Canada for Primeline and prior to that spent 15 years building a career with Maple Leaf Foods. He spent his last 5 years as part of their Food Service Leadership team. His career has led him to take key roles based in each of Canada's major markets including Calgary, Vancouver, Toronto and Halifax. He greatly values the opportunity he has been given to build teams and develop people in creating a culture that can provide both business and personal growth.
Scott is a graduate of St. Francis Xavier University and has participated in various non-degree programs at the University of Western Ontario's Ivey School of business. He and his wife Kim now reside in Toronto, but enjoy spending time travelling and visiting family in their hometowns of Halifax & Vancouver.
Let's Create a Plan to Help Your Business Thrive